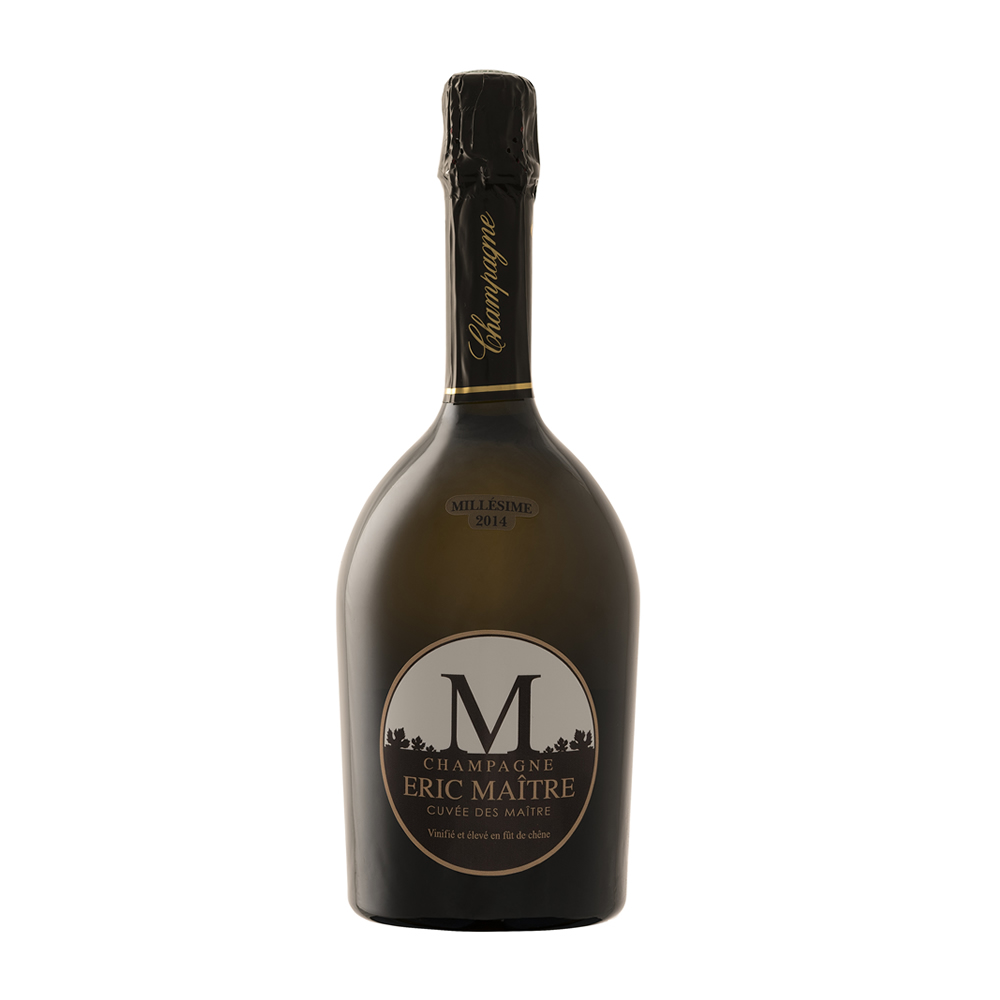 CHAMPAGNE CUVÉE DES MAÎTRE
This Champagne Vintage, 100% Pinot noir from only one of our best vines and vinified in oak barrels of our terroir, full natural sweet vinification and at low temperature. On the palate, the dominant impression is that of a nice freshness with a length on the palate.
On the palate, notes of vanilla and white fruits are expressed, all accompanied by a very fine effervescence.
Gourmet champagne, it is a subtle and generous champagne which can be tasted at any occasion and for the greatest pleasure. Serve at 8 ° c